True Blue Realty Welcomes the New Company Mascot, Flamingo Einstein
Anyone who's worked with a True Blue agent will tell you, this is one fun crew of Realtors! In the spirit of making your real estate transaction a positive one and adding an element of fun, we'd like to introduce you to our new company mascot: Flamingo Einstein.
This witty fella just happens to be the smartest bird in real estate, and the only flamingo you'll ever need in your yard. (Unless you just have a thing for flamingos, and we aren't judging since we clearly do too!)
We hope you'll remember Einstein and his fun-loving flock when it's time to upgrade your nest.....er, home, in Cookeville or the surrounding area.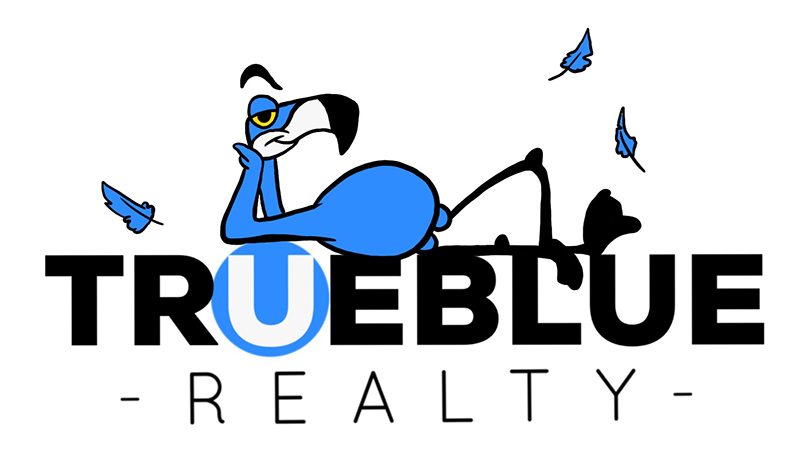 You'll be seeing Einstein a lot in the future if you haven't already. He's popping up in yards all over the Upper Cumberland and billboards all over Cookeville. Have you seen him yet?
If not, stop in to 854 S. Willow Ave in Cookeville and get a selfie with our favorite flamingo.
If you'd like to talk about buying or selling real estate, then just pop on in to the office and say hello. We'd love to offer you a cup of coffee and chat with you about how we can help you get the job done.
---------------------------------------------------------------------------------------------------------------------------------------------------------------------------------------------------------------------------------------------------------------------------
True Blue Realty Opens in Cookeville, TN
On November 5th, 2018, Elaina Morgan, Virginia Kail, and Nathan Lee announced the official opening of True Blue Realty in Cookeville, TN.
True Blue was founded to provide a better experience for both clients and the agents who work here. We believe in a trusting, supportive environment with positive energy and genuine caring for the people around us and the clients we serve. Visit our office and you'll see just what I mean. Every day is a great day at True Blue, and you'll feel it as soon as you walk in our door.
We were blessed to be joined by agents Evon Heady, Mike Farley, Peter Grima, and Suzanne Hensley. Our agents have many years of experience and have weathered both good and bad markets. We are proud to have several lifetime multi-million dollar producers that call True Blue Realty home.
Our agents service the Upper Cumberland region of Tennessee. This includes Putnam, Overton, White, Jackson, Clay, Cumberland, and Fentress counties. To further clarify, this includes the following towns: Cookeville, Algood, Baxter, Monterey, Rickman, Livingston, Gainesboro, Whitleyville, Celina, Crossville, Grimsley, Jamestown, Clarkrange, and Sparta. Whether you are buying or selling property in any of these areas, our agents will be happy to serve you.
Click the image below to view our promotional video and learn even more about us.